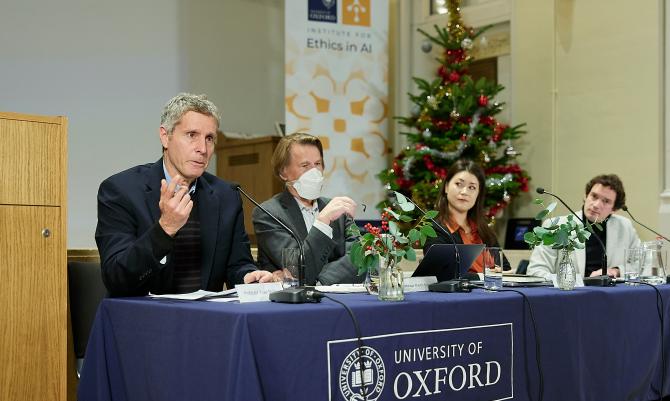 Ethics in AI Colloquium - Do we need new human rights for the digital era?
Recording available to watch on YouTube
Abstract - The same rights that people have offline must also be protected online' is used in recent years as a dominant concept in international discourse about human rights in cyberspace. But does this notion of 'normative equivalency' between the 'offline' and the 'online' afford effective protection for human rights in the digital age? The talk will seek to describe the contours of a new digital human rights framework, which goes beyond the normative equivalency paradigm. It involves a typology of three 'generations' or modalities in the evolution of digital human rights – the radical reinterpretation of existing rights, the development of new rights and the introduction of new right and duty holders. Emphasis will be placed on the emergence of new digital human rights, with the presentation of two prototype rights (the right to Internet access and the right not to be subject to automated decision). 
The Institute for Ethics in AI will bring together world-leading philosophers and other experts in the humanities with the technical developers and users of AI in academia, business and government. The ethics and governance of AI is an exceptionally vibrant area of research at Oxford and the Institute is an opportunity to take a bold leap forward from this platform.
Every day brings more examples of the ethical challenges posed by AI; from face recognition to voter profiling, brain machine interfaces to weaponised drones, and the ongoing discourse about how AI will impact employment on a global scale. This is urgent and important work that we intend to promote internationally as well as embedding in our own research and teaching here at Oxford.
Speakers

Professor Yuval Shany is the Hersch Lauterpacht Chair in International Law and former Dean of the Law Faculty of the Hebrew University of Jerusalem. He currently serves as the co-director of the Center for Transnational Legal Studies at King's College, London. He was a member of the UN Human Rights Committee from 2013 to 2020, and served between 2018-2019 as the Chair of the Committee. He is also a senior research fellow at the Israel Democracy Institute and the director of the CyberLaw program of the Hebrew University CyberSecurity Research Center. 
His research interests include human rights law, international humanitarian law, international courts and tribunals and international law in cyberspace.
Commentators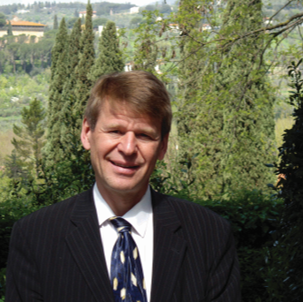 Professor Martin Scheinin in 2020 joined the Bonavero Institute of Human Rights at the University of Oxford from the European University Institute where he served as Professor of International Law and Human Rights since 2008. He is the author of numerous books and articles concerning international and European human rights law, international courts and tribunals, the law of treaties, as well as comparative constitutional law. He was the leader of the EU-funded research project SURVEILLE that in 2012-2015 developed a multidisciplinary methodology to assess holistically the security benefits, cost efficiency, moral harm and human rights intrusion of a wide range of surveillance technologies, including those employed in relation to the threat of terrorism. Besides  his academic expertise, Professor Scheinin has extensive experience in the practice of human rights law, having served on the United Nations Human Rights Committee (1997-2004), as UN Special Rapporteur on human rights and counter-terrorism (2005-2011) and as a member of the Scientific Committee of the EU Fundamental Rights Agency (since 2018).
At the Bonavero Institute, professor Scheinin is a British Academy Global Professor. His research project "Addressing the Digital Realm through the Grammar of Human Rights Law" is running for four academic years (2020-2024). The project addresses a range of interconnected challenges related to the exponential growth of information created, communicated, stored and exploited in electronic and overwhelmingly digitised form. These challenges are societal, and they have distinct and important legal dimensions that will be addressed in respect of human rights law through one overarching research question: Is human rights law, as it has developed within the post-1945 conceptual framework, capable of addressing the major challenges that characterize the current digital information age. The research examines whether both the moral principles underpinning human rights law and existing human rights law are capable of addressing the new and emerging challenges concerning the digital realm.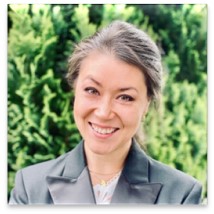 Dr Linda Eggert is an Early Career Fellow in Philosophy. Linda's work spans a range of topics in moral and political philosophy, as well as the philosophy of law. Linda is especially interested in duties to rescue; the ethics of defensive harming; issues of global and rectificatory justice; and the ethics of artificial intelligence and digital technologies. Much of her research concerns areas where these fields overlap. 
Linda completed her DPhil at Oxford in 2021. Before joining the Institute for Ethics in AI, Linda was an Interdisciplinary Ethics Fellow at the McCoy Center for Ethics in Society at Stanford University. Before that, Linda was a Fellow-in-Residence at the Edmond & Lily Safra Center for Ethics at Harvard University. Since 2019, Linda has also been a Technology & Human Rights Fellow with Harvard's Carr Center for Human Rights Policy.
Hosted by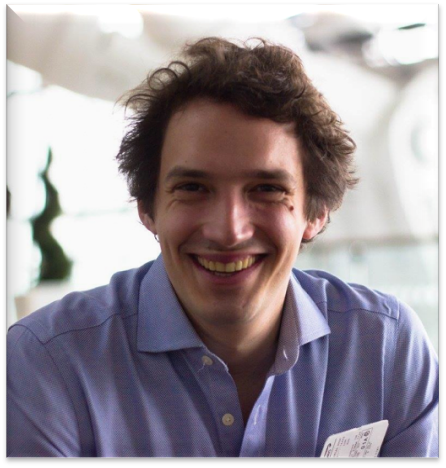 Professor Jeremias Adams-Prassl is Professor of Law at Magdalen College in the University of Oxford, with a focus on the future of work and innovation. He read law at Oxford, Paris, and Harvard Law School, and is the author of over 100 articles and books, including most recently Humans as a Service: the Promise and Perils of Work in the Gig Economy (OUP 2018) and Great Debates in EU Law (Bloomsbury 2021). His work has been recognised by prizes and awards including the Modern Law Review's Wedderburn Prize, a British Academy Rising Star Engagement Award, and the 2020 Leverhulme Prize. Since April 2021, he has led a five-year research project on Algorithms at Work, funded by the European Research Council. Jeremias tweets at @JeremiasPrassl.